We don't own a flask. How is this possible? We are parents who like to drink, and we don't have a flask. Which means I was forced to put the family bourbon in an old honey jar to take to the playground. That must break about twenty etiquette rules. Don't tell Emily Post.
But I get ahead of myself.
We–along with most of this country–had a snow day (and why not? Did you know that 49 states had snow as of yesterday?). And (except for a flask) I was prepared. I was so prepared! We had everything we needed for the perfect snow day.
Morning in bed, reading to the kids from On the Banks of Plum Creek? Done.
Playing in the front yard while I shovel… and shovel… and shovel? Check.

New paint and plenty of popsicle sticks for the kids to make pictures and towers? Got that covered.

A little excitement of a downed (unused) wire that warrants a visit from the fire department? Arranged especially by me for my darling children's enjoyment!

Bake cookies with the kids? Complete with whole wheat pastry flour purchased in advance just for the snow day? Of course!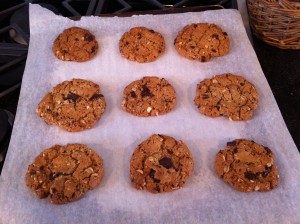 A new book for the Tag reader and a new Didj game? All taken care of.
Quick board game break? Complete with letting the scared-of-losing child win.
A meet up with friends at the playground for an hour or two of snow fun? Would you think otherwise?

Bourbon in a honey jar to keep the grown-ups warm? Duh!
Hot chocolate for seven kids back at the house? You know it.
Snowcaps for the six adults? Oh, yeah.
I used every trick I had. Which would have been great. If we didn't have another snow day tomorrow.
Can you see "Netflix Streaming"?
I really need to get a flask.
§ 2 Responses to Let It Snow"